VoIP Solutions

Here at CTS Choice, we are leading the way for businesses large and small to communicate openly and freely with clients all over the world via new Voice over IP (VoIP) technology! Our new Business VoIP Packages are second to none and we guarantee we have a package that fits the needs of your company.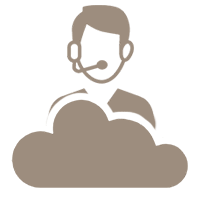 Voice over IP: The New Way To Business Phone

Voice over IP or VoIP for short, has quickly become one of the fastest growing product trends in businesses of all sizes today. The benefits are numerous including lowered phone utility costs over traditional PBX, enhanced interoffice communication capabilities leading to higher productivity, and highly customizable voicemail options to name a few. No matter the size of your office, we have a VoIP solution that will fit your business like a glove.

VoIP Features

2, 3, and 4 digit extension dialing
Speed Dial
Conference Calling
Voicemail
Auto Attendant
Works with PC-Based Softphones
No centralized equipment to buy
This scalable system works with 5 phones or 1000 phones.
[oxy-back-to-top ct_sign_sha256='864604092fb247c3737145be403e14b8d665e816aac7ad26d5c49a3ffc2d0795' ct_options='{"ct_id":215,"ct_parent":0,"selector":"-back-to-top-215-17","original":{"oxy-back-to-top_type":"icon","oxy-back-to-top_slug_oxybacktotopicon_background_color":"rgba(193,0,0,0.9)","oxy-back-to-top_slug_oxybacktotopicon_color":"color(7)","oxy-back-to-top_icon":"FontAwesomeicon-arrow-up","oxy-back-to-top_icon_size":"27","background-color":"color(12)","height":"50","width":"50","oxy-back-to-top__border_border_radius_border-radius":"5","color":"color(7)","padding-left":"12","padding-right":"12","padding-bottom":"12","padding-top":"8"},"activeselector":false}'][/oxy-back-to-top]